Our Strength Is In Your Numbers
SM Accounting Group Ltd.
Chartered Professional Accountants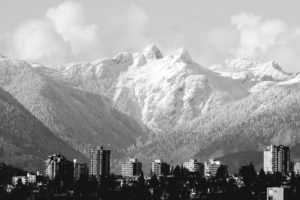 SM Accounting Group Ltd is a full service Chartered Professional Accounting firm that strives to deliver personalised service and confidence to business owners. Our firm, centrally located in the lower mainland, is committed to providing client focused financial support ranging from general accounting and bookkeeping, compliance filings, wealth and estate planning and consulting. We are a fully licensed firm for review and audit engagements.
Contact us to let us help you take control of your business.
Have A Question? Connect With Us Today!
eyJpZCI6IjExIiwibGFiZWwiOiJDYWxsIHRvIEFjdGlvbiBDb250YWN0IiwiYWN0aXZlIjoiMSIsIm9yaWdpbmFsX2lkIjoiMSIsInVuaXF1ZV9pZCI6IndlZmoyIiwicGFyYW1zIjp7ImVuYWJsZUZvck1lbWJlcnNoaXAiOiIwIiwidHBsIjp7IndpZHRoIjoiMTAwIiwid2lkdGhfbWVhc3VyZSI6IiUiLCJiZ190eXBlXzAiOiJub25lIiwiYmdfaW1nXzAiOiIiLCJiZ19jb2xvcl8wIjoiIzgxZDc0MiIsImJnX3R5cGVfMSI6Im5vbmUiLCJiZ19pbWdfMSI6IiIsImJnX2NvbG9yXzEiOiIjMzMzMzMzIiwiYmdfdHlwZV8yIjoiY29sb3IiLCJiZ19pbWdfMiI6IiIsImJnX2NvbG9yXzIiOiIjYjQyNjMyIiwiYmdfdHlwZV8zIjoibm9uZSIsImJnX2ltZ18zIjoiIiwiYmdfY29sb3JfMyI6IiMzMzMzMzMiLCJmaWVsZF9lcnJvcl9pbnZhbGlkIjoiIiwiZm9ybV9zZW50X21zZyI6IlRoYW5rIHlvdSBmb3IgY29udGFjdGluZyB1cyEiLCJmb3JtX3NlbnRfbXNnX2NvbG9yIjoiIzRhZThlYSIsImhpZGVfb25fc3VibWl0IjoiMSIsInJlZGlyZWN0X29uX3N1Ym1pdCI6IiIsInRlc3RfZW1haWwiOiJjb2xpbkBmcmFzZXJ2YWxsZXl3ZWJkZXNpZ24uY2EiLCJzYXZlX2NvbnRhY3RzIjoiMSIsImV4cF9kZWxpbSI6IjsiLCJmYl9jb252ZXJ0X2Jhc2UiOiIiLCJwdWJfcG9zdF90eXBlIjoicG9zdCIsInB1Yl9wb3N0X3N0YXR1cyI6InB1Ymxpc2giLCJyZWdfd3BfY3JlYXRlX3VzZXJfcm9sZSI6InN1YnNjcmliZXIiLCJmaWVsZF93cmFwcGVyIjoiPGRpdiBbZmllbGRfc2hlbGxfY2xhc3Nlc10gW2ZpZWxkX3NoZWxsX3N0eWxlc10+W2ZpZWxkXTxcL2Rpdj4ifSwiZmllbGRzIjpbeyJic19jbGFzc19pZCI6IjYiLCJuYW1lIjoiZmlyc3RfbmFtZSIsImxhYmVsIjoiIiwicGxhY2Vob2xkZXIiOiJGaXJzdCBOYW1lIiwidmFsdWUiOiIiLCJ2YWx1ZV9wcmVzZXQiOiIiLCJodG1sIjoidGV4dCIsIm1hbmRhdG9yeSI6IjEiLCJtaW5fc2l6ZSI6IiIsIm1heF9zaXplIjoiIiwiYWRkX2NsYXNzZXMiOiIiLCJhZGRfc3R5bGVzIjoiIiwiYWRkX2F0dHIiOiIiLCJ2bl9vbmx5X251bWJlciI6IjAiLCJ2bl9vbmx5X2xldHRlcnMiOiIwIiwidm5fcGF0dGVybiI6IjAiLCJ2bl9lcXVhbCI6IiIsImljb25fY2xhc3MiOiIiLCJpY29uX3NpemUiOiIiLCJpY29uX2NvbG9yIjoiIiwidGVybXMiOiIifSx7ImJzX2NsYXNzX2lkIjoiNiIsIm5hbWUiOiJsYXN0X25hbWUiLCJsYWJlbCI6IiIsInBsYWNlaG9sZGVyIjoiTGFzdCBOYW1lIiwidmFsdWUiOiIiLCJodG1sIjoidGV4dCIsIm1hbmRhdG9yeSI6IjAiLCJtaW5fc2l6ZSI6IiIsIm1heF9zaXplIjoiIiwiYWRkX2NsYXNzZXMiOiIiLCJhZGRfc3R5bGVzIjoiIiwiYWRkX2F0dHIiOiIiLCJ2bl9vbmx5X251bWJlciI6IjAiLCJ2bl9vbmx5X2xldHRlcnMiOiIwIiwidm5fcGF0dGVybiI6IjAifSx7ImJzX2NsYXNzX2lkIjoiNiIsIm5hbWUiOiJlbWFpbCIsImxhYmVsIjoiIiwicGxhY2Vob2xkZXIiOiJFbWFpbCIsInZhbHVlIjoiIiwiaHRtbCI6ImVtYWlsIiwibWFuZGF0b3J5IjoiMSIsIm1pbl9zaXplIjoiIiwibWF4X3NpemUiOiIiLCJhZGRfY2xhc3NlcyI6IiIsImFkZF9zdHlsZXMiOiIiLCJhZGRfYXR0ciI6IiIsInZuX29ubHlfbnVtYmVyIjoiMCIsInZuX29ubHlfbGV0dGVycyI6IjAiLCJ2bl9wYXR0ZXJuIjoiMCJ9LHsiYnNfY2xhc3NfaWQiOiI2IiwibmFtZSI6IlBob25lIiwibGFiZWwiOiIiLCJwbGFjZWhvbGRlciI6IlBob25lIiwidmFsdWUiOiIiLCJ2YWx1ZV9wcmVzZXQiOiIiLCJodG1sIjoidGV4dCIsIm1hbmRhdG9yeSI6IjAiLCJtaW5fc2l6ZSI6IiIsIm1heF9zaXplIjoiIiwiYWRkX2NsYXNzZXMiOiIiLCJhZGRfc3R5bGVzIjoiIiwiYWRkX2F0dHIiOiIiLCJ2bl9vbmx5X251bWJlciI6IjAiLCJ2bl9vbmx5X2xldHRlcnMiOiIwIiwidm5fcGF0dGVybiI6IiIsInZuX2VxdWFsIjoiIiwiaWNvbl9jbGFzcyI6IiIsImljb25fc2l6ZSI6IiIsImljb25fY29sb3IiOiIiLCJ0ZXJtcyI6IiJ9LHsiYnNfY2xhc3NfaWQiOiIxMiIsIm5hbWUiOiJtZXNzYWdlIiwibGFiZWwiOiIiLCJwbGFjZWhvbGRlciI6Ik1lc3NhZ2UiLCJ2YWx1ZSI6IiIsImh0bWwiOiJ0ZXh0YXJlYSIsIm1hbmRhdG9yeSI6IjEiLCJtaW5fc2l6ZSI6IiIsIm1heF9zaXplIjoiIiwiYWRkX2NsYXNzZXMiOiIiLCJhZGRfc3R5bGVzIjoiIiwiYWRkX2F0dHIiOiIiLCJ2bl9vbmx5X251bWJlciI6IjAiLCJ2bl9vbmx5X2xldHRlcnMiOiIwIiwidm5fcGF0dGVybiI6IjAifSx7ImJzX2NsYXNzX2lkIjoiMTIiLCJuYW1lIjoic2VuZCIsImxhYmVsIjoiU2VuZCIsImh0bWwiOiJzdWJtaXQiLCJhZGRfY2xhc3NlcyI6IiIsImFkZF9zdHlsZXMiOiIiLCJhZGRfYXR0ciI6IiJ9XSwib3B0c19hdHRycyI6eyJiZ19udW1iZXIiOiI0In19LCJpbWdfcHJldmlldyI6ImJhc2UtY29udGFjdC5qcGciLCJ2aWV3cyI6IjE5ODAiLCJ1bmlxdWVfdmlld3MiOiI4NzQiLCJhY3Rpb25zIjoiNSIsInNvcnRfb3JkZXIiOiIxIiwiaXNfcHJvIjoiMCIsImFiX2lkIjoiMCIsImRhdGVfY3JlYXRlZCI6IjIwMTYtMDUtMDMgMTU6MDE6MDMiLCJpbWdfcHJldmlld191cmwiOiJodHRwczpcL1wvc3Vwc3lzdGljLTQyZDcua3hjZG4uY29tXC9fYXNzZXRzXC9mb3Jtc1wvaW1nXC9wcmV2aWV3XC9iYXNlLWNvbnRhY3QuanBnIiwidmlld19pZCI6IjExXzg3NjczNCIsInZpZXdfaHRtbF9pZCI6ImNzcEZvcm1TaGVsbF8xMV84NzY3MzQiLCJjb25uZWN0X2hhc2giOiIxNjBhY2E0MDdiNjJmMGMxN2Y0MTBhMGZmMzFiNTczNCJ9